GARDEN 26
Meet our team of garden design professionals.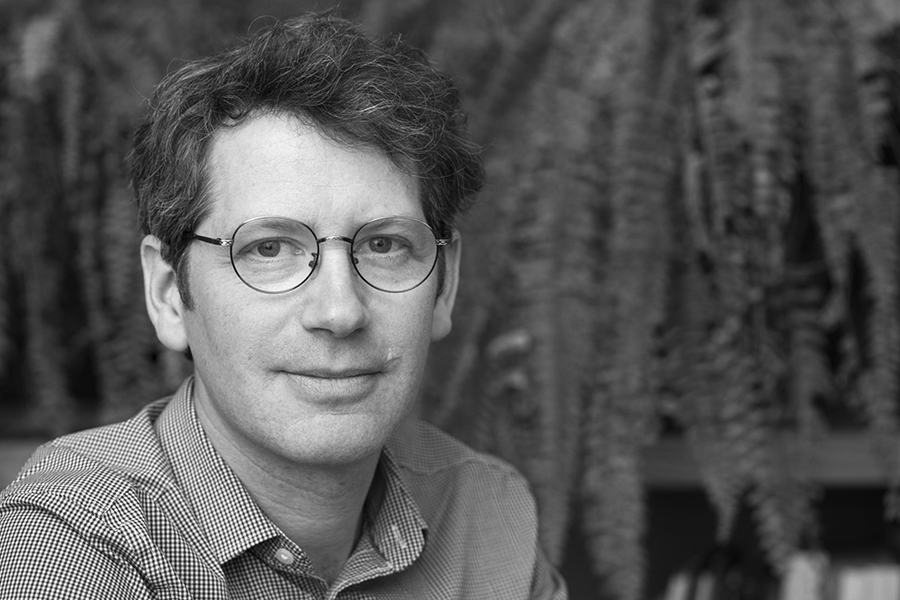 ERIK MORAILLON
Erik Moraillon has always been surrounded by and fascinated with nature. In childhood he took care of his family garden in Mayenne, France and started taking Bonsai class at 10 years old. He later studied in the Baccalaureate in Biology program in Evron, France and furthered his studies in Paris at Ecole Fenelon and Ecole Du Breuil, earning his degree in Landscape Drawing and Design.
He continued formal landscape studies in the United States as an international student in the MAST Program at the University of Minnesota and later completed additional advanced coursework at Pratt Institute and the New York Botanical Garden in New York City. Before becoming principal of Garden 26, Erik gained 10 years' experience with the esteemed landscape design firm of Madison Cox Associates, working on US and international projects.
As a senior landscape designer and project manager, Erik leads international and US high-end residential and commercial projects. He has mastered diverse landscape design skills through his extensive technical and plant knowledge across many climate zones.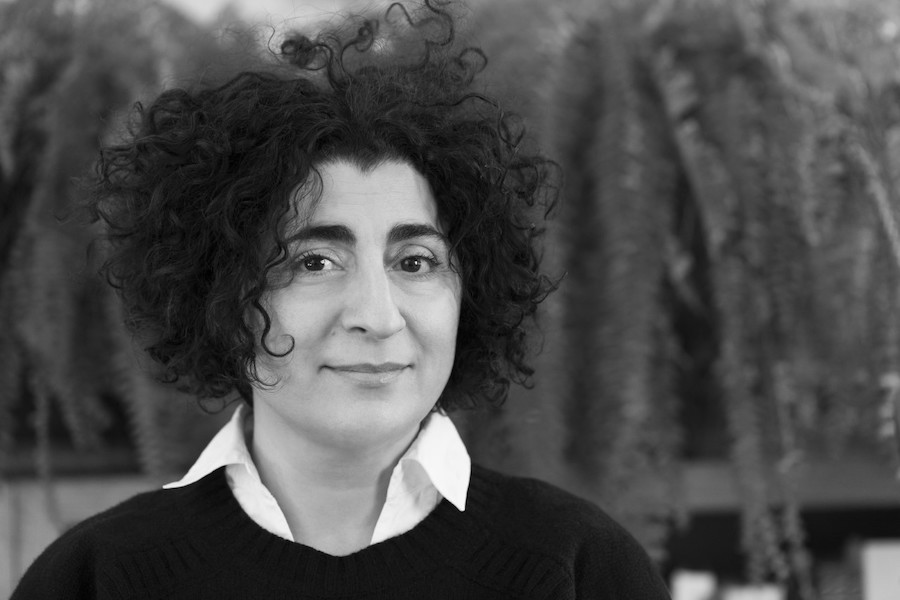 HELEN LAMBRAKIS
Helen Lambrakis first discovered her love of gardening as a young child spending summers in Greece on her paternal grandparents' olive and raisin farm. During this time Helen learned gardening skills and, most importantly, the hard work required to produce a successful harvest.
Living in NYC, Helen learned the art of urban gardening from her maternal grandmother who enjoyed nurturing plants in everything from flowerpots to old shoes. Helen also learned from these experiences that gardening was an opportunity to strengthen bonds and social connections.
Helen earned a BA in Art and Archeology from CUNY's Queens College and a Bachelor of Landscape Architecture from City College of New York's Urban Landscape Program. Helen began working under her mentor, acclaimed Landscape Designer Madison Cox who encouraged Helen to explore and find her own strength and voice in the international garden design world. She and Erik Moraillon launched GARDEN 26 in 2009.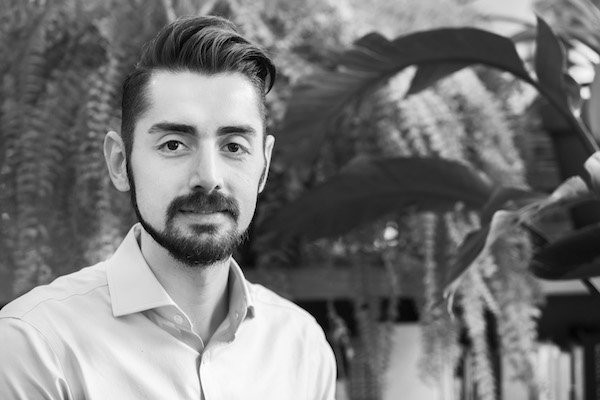 OMID IRAVANIPOUR
Omid Iravanipour studied Architecture in Iran and followed his passion to earn a Master of Landscape Architecture at CCNY in New York. He has been a part of the Garden 26 team for the past 5 years. He says, "When I'm not gardening, I am dancing and when I am not doing either I might be dead!"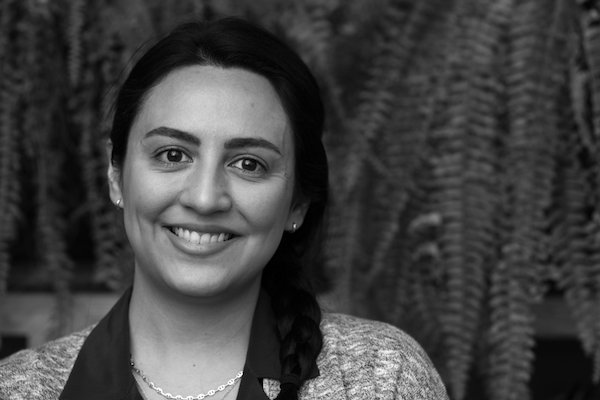 CAMILA SAMPEDRO
Camila Sampedro earned her bachelor's degree in architecture from the Javeriana University of Bogota, Colombia after which she worked on public and urban space design. She received her Master of Landscape Architecture from the City College of New York in 2017. Her hobbies include drawing, with a special interest in botanical illustration.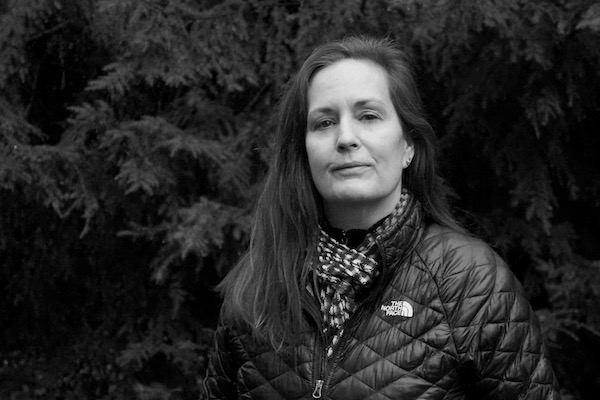 WENDY DYE
Wendy Dye studied at RISD & Bennington College before earning her Master of Landscape Architecture at U Mass Amherst. Prior to Garden 26, she served as an estate gardener and publications illustrator at Marie Selby Botanical Garden, FL, a groundskeeper at Birr Castle, Ireland, and a designer with Madison Cox Design/Associates since 1995. Hobbies include her '3 kids, walks, yoga, swimming, skiing, learning about plants, gardens and architectural/cultural history."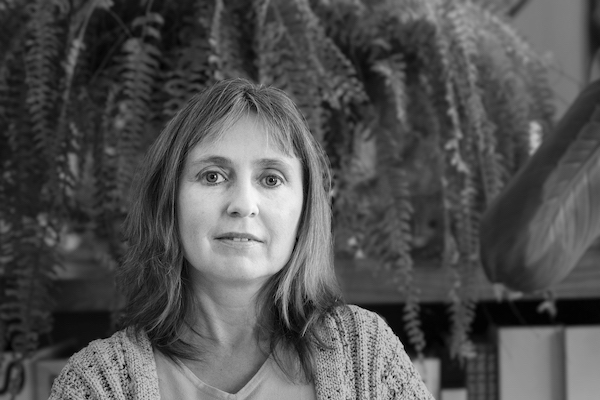 NATALIYA LYAKHOVYCH
Nataliya Lyakhovych earned her architectural degree in Ukraine and has been working in New York as a landscape designer for 10 years. In her free time, she enjoys going to the beach and hiking with her family.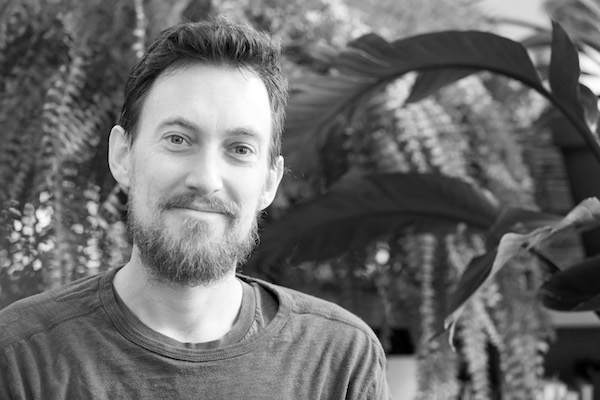 GUILLAUME PROUST
After graduating from the National School of Landscape Architecture in France, Guillaume worked as a landscape architect in France, the United Kingdom, Turkey and Canada. Overseas, he developed his expertise in site and social analysis by working on urban public projects including plazas, parks and waterfronts. Since 2011, he has been working on a broad range of residential projects as a designer and project manager, and has honed his skills on a diverse range of site conditions.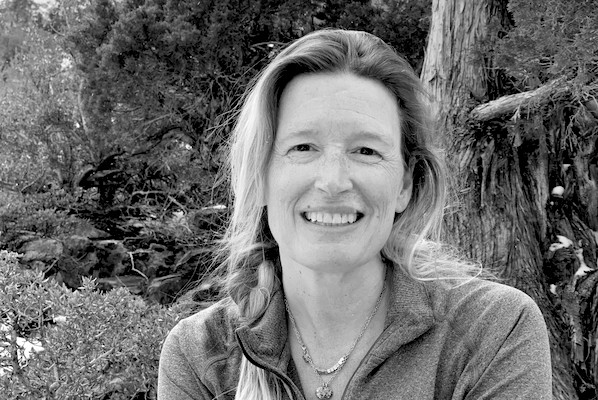 SAMANTHA SCHLUMBERGER
Samantha Schlumberger earned her Master of Landscape Architecture from UC at Berkeley and BA from Dartmouth College. She has worked with Madison Cox Associates, Ken Kay Associates SF, the NYC Parks Department, and the Olin Partnership in Philadelphia. She was awarded the NYC Art Commission Award for Design Excellence for the Mercer Street Playground. She serves on the Board of the Whitehead Institute for Bio-medical Research and is a founder of their Young Professionals Group. She lives in Santa Monica with her husband and two children.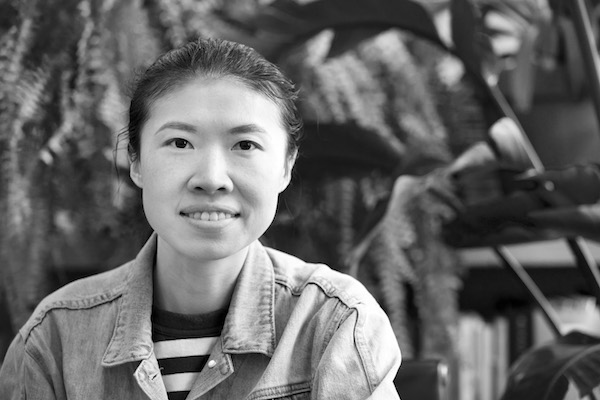 YUNLIN ZHU
Yunlin Zhu was born in China and earned her Master of Arts Management. When not at Garden 26, she enjoys making photos and illustrations, practicing Chinese calligraphy and writing.